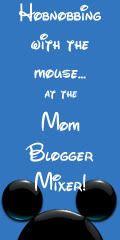 Now that I have my first April weekend trip behind me, I'm officially dreaming of Disney.
I leave Friday morning. The itinerary is hush-hush, which is fueling the excitement. Today I did a little travel research. I'm usually a research junkie when it comes to vacations, but since the schedule is out of my hands, I'm just going with the flow.
Here's what I do know:
I arrive into Orlando at 10:30 a.m. A Disney "cast member" will meet me at baggage claim and take me to our hotel. We are staying at the
Disney Beach Club Resort
. Our first event is at 4:30 p.m., but I'll have free time until then. Right now, my plan is to relax by the pool. I think that we are having dinner at Epcot Friday night, but other than that, we won't know our itinerary until we check in, at which time we'll get the schedule. See, isn't that exciting?
I also know that we will finish by noon on Sunday and then have free time and a park pass. I don't leave until 6pm, so I will have a few hours. That will give me the ability to fill in the gaps of the weekend with whatever I want to do.
My parents took me to Disney World in 1979. I'm sure that my memories are mostly fueled by photo albums, but I know it was a good time. I went to Disney Land with my grandparents sometime between 1984 and 1986. I remember riding Space Mountain, which seemed so scary to me years before at Disney World, and wondering why I thought it was so scary. I'd like to ride it again and see what I think.
I know that most of you (along with everyone else in the free world) have been to Disney World in the last twenty years, so you will have more updated information for me. So I'm asking your opinion:
When I clicked over to the
Disney site
and watched the intro video, my heart beat a little faster. I'm happy to be a part of the Year of a Million Dreams. Here are some of the links I found that hyped me up about being there without my kiddos.
On my solo adult trip to Disney, what should I be sure to see or do? Rides? Shows? Tell me about it.
Links:
DisneyWorld for Adults 2001
Disney World: Who Needs Kids?
(a single man tells why he loves Disney on MSN Travel)
Downtown Disney travel guide

Disney for Adults
(a woman chronicles her trip to Disney for her husband's 42nd birthday)