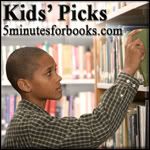 Like last month, Kyle (age 4) is still enjoying the
Big Book of Poetry
, edited by Bill Martin Jr. We read something out of this book at almost every naptime. We've almost read all the way through it (we just mark our place and keep going), and I know he'll want to start again, but
can anyone else recommend some good poetry anthologies?
We are reading other things -- both easy readers that he has to help me read, and other books, but knowing how he likes the rhythm of rhyme (and how pleasant it is for me to read, even if I'm feeling grouchy), I've used that as a selection criteria at the library.
Amanda (age 10) read a lot this month -- seeing as how she had a few weeks off from school at Christmastime and we've had several snow days as well. When she doesn't have to go to school, she will stay in bed for an hour (or three!) reading her book. Because of a fairly busy schedule, she doesn't read every night before bed, but she binges on the weekends, and I think that she gets in a lot of reading at school. They always have to have a book for free-reading, and the teachers are always encouraging it.
Life As We Knew It
I know nothing about this book other than what I read on amazon. It sounds pretty heavy -- an apocalyptic disaster -- but when I asked Amanda what she liked about it, she said, "It really kept me guessing and wondering." I long-ago relinquished control over what she's reading -- simply giving her guidelines -- but as in-touch as I am with reading about books, I've usually heard of a hot title or am familiar with the author. Not so with this book, but she's a discerning reader so I have to trust her. However, I see that it's about a fifteen-year-old girl, and one way I've guided her selections is by letting her know that in general if the book is about someone out of jr. high, it might be too mature for her. I do want reading to broaden her horizons, but there are some horizons that are fine to stay as hazy as far-off mirages, right??
Harry Potter and the Goblet of Fire (Book 4)
This was her favorite in the series so far, and it was still one of her favorite books this month, even though this was a re-read. When she reads the Order of the Phoenix, it will be her first time reading it. She can't wait, but since I haven't read book six yet, and want to stay ahead of her, I have held her off.
The Princess Bride: S. Morgenstern's Classic Tale of True Love and High Adventure
This was definitely a favorite as well. She just finished this book, and has helped me write up a Books on Screen post, so look for that Thursday at 5 Minutes for Books.
The City of Ember
She really liked this one, as well as the second in the series,
The People of Sparks
, but she just recently started the third in the series
The Prophet of Yonwood
, and put it down to read something else. She said that this is a book she
didn't like
, because the characters are all different. When I was looking for the links just now, I found out why -- it's a prequel set 50 years before! I had asked her if she thought she'd go back to it sometime, and she said she probably would.
Inkdeath
Another "third in the series" book that
didn't thrill
Amanda. She loved
Inkheart
and
Inkspell
, but she said that this one was more boring and didn't hold her interest as much. She also said that her friends agreed -- that they were all reading other books at the same time they were trying to finish this one.
Find out more Kids' Picks from across the blogosphere at
5 Minutes for Books
.